English Estates Subdivision
Sidewalk Justification Study
CIP No. 02007016
Seminole County is designing then constructing sidewalks in the English Estates neighborhood. In response to input from the public during the initial design phase, the County is performing additional analysis and evaluation of the proposed sidewalks. The additional evaluation included collecting traffic counts, analyzing crash data, and prioritizing sidewalk connectivity.
The purpose of this website is to present the status of the project and allow residents and interested persons to learn more about the proposed project improvements, ask questions and provide comments. This website also includes a short video presentation about the project as well as opportunities for public feedback.

Covid-19 Notice: Due to the current Covid-19 related social distance measures enacted at the National, State and County levels, this webpage has been prepared to allow residents and project stakeholders to view project information virtually, after which they can provide feedback during the public comment period from January 25th, 2021 to February 5th, 2021. There will also be a virtual public Zoom meeting for those interested on Thursday January 28th at 6:00pm. All feedback will be documented as a part of this project.
Virtual Public ZOOM Meeting – English Estates Sidewalk Project
Thursday January 28th at 6:00pm
Register here: https://zoom.us/webinar/register/WN_MRFiPBvQR7CjDdXAT0QKcg

.
---
Project Location Map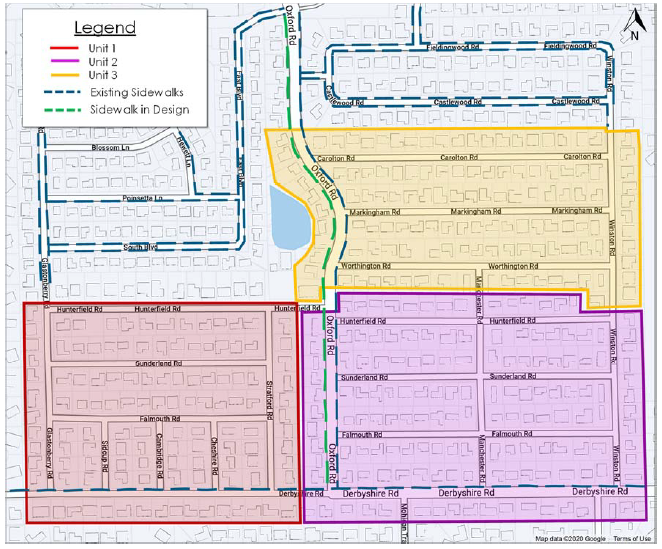 ---
Project Presentation
---
Project Documents
English Estates Sidewalk Justification Memo
---
Contact Us
There are several opportunities to submit questions and comments regarding this project.
Submit questions and comments via:
1. E-mail: Seminole County Project Manager Angela Cardona at acardona02@seminolecountyfl.gov , Subject line: "English Estates Sidewalk Project – Public Feedback"
2. Telephone: Call 407-665-5772 and cite your questions and comments under the "English Estates Sidewalk Project – Public Feedback"
3. U.S Mail: Seminole County Public Works – Engineering Division Re: English Estates Sidewalk Project – Public Feedback 100 East 1st Street, Sanford, FL 32771
4. Using the Feedback Form below on this webpage.
ADA Accommodation: If you desire special accommodation under the America Disabilities (ADA) Act, please contact the Seminole County ADA Coordinator Christina Brandolini by email at cbrandolini@seminolecountyfl.gov or by phone at (407) 665-7940.
---
Comment Form
An online Comment Form will be available from January 25th to February 5th, 2021.