Deer Run Park
The Seminole County Board of County Commissioners purchased the former Deer Run Golf Course property in December 2021. Seminole County Leisure Services will develop the property into a passive park over the next several years, to include renovation of the clubhouse into a community center.
---
Updates
INPUT SURVEY & COMMENT MAP: To participate in the input survey and/or comment map from GAI Consultants, visit deerruncommunitypark.com

May 2023 Updates

The consultant team, GAI Consultants, is currently working on conceptual design.
The design team will work with community HOAs to create a Steering Committee to review progress plans.
The next series of meetings to be scheduled will include:

Steering Commitee meeting
MSBU Targeted Community meeting
General public meetings
Agency meetings
Seminole County BCC meetings


March 2023 Updates

The clubhouse is currently under assessment and has been tarped. There are no immediate plans to re-roof the clubhouse.
Three out of the four retention ponds have been cleaned of debris and the drainage swales have been regraded. Additional pond treatments will begin in April. All of the ponds will be maintained by Seminole County going forward.


Questions? Here are the latest FAQ's
---
Map of Deer Run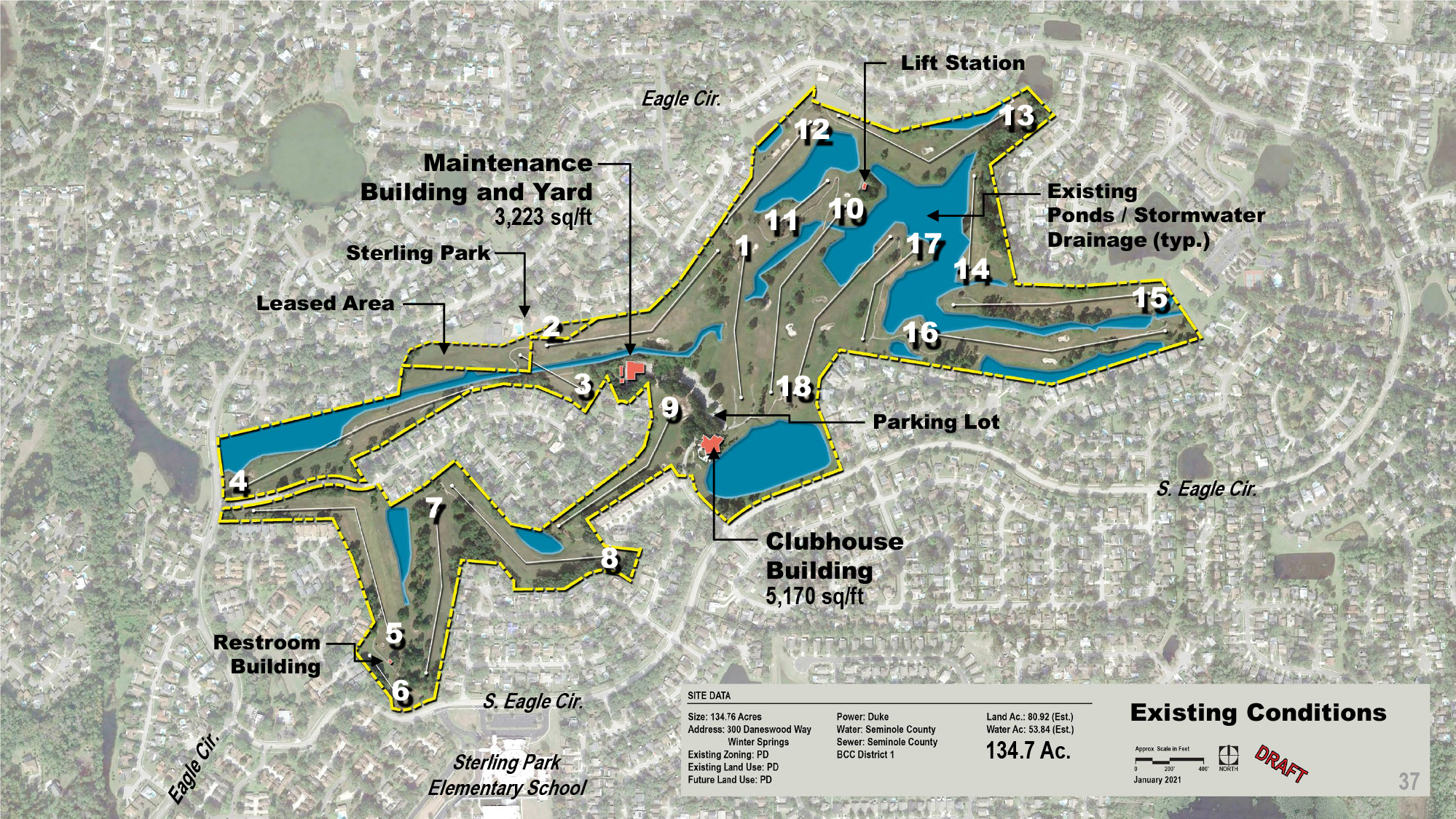 ---
Additional Information
Presentations
---
Send Us Your Feedback
We want to hear from you!
If you desire accommodation under the Americans with Disabilities Act (ADA), please contact the ADA coordinator Maria Ribas by email at MRibas@seminolecountyfl.gov, or by phone at 407-665-7941. Public participation is solicited without regard to race, color, national origin, age, sex, religion, disability, or family status.