Since the Seminole County Fire Department's (SCFD) inception on October 1, 1974, our Department has been a consistent leader in the fire rescue and emergency medical industry, with an ever-present commitment to providing the best resources necessary for the preservation of life and property throughout Seminole County.
To that end, our 2023–2028 Strategic Plan clearly sets a community-driven roadmap with input from both internal and external stakeholders who share the desire for SCFD to proactively address our residents' ever-increasing service demands.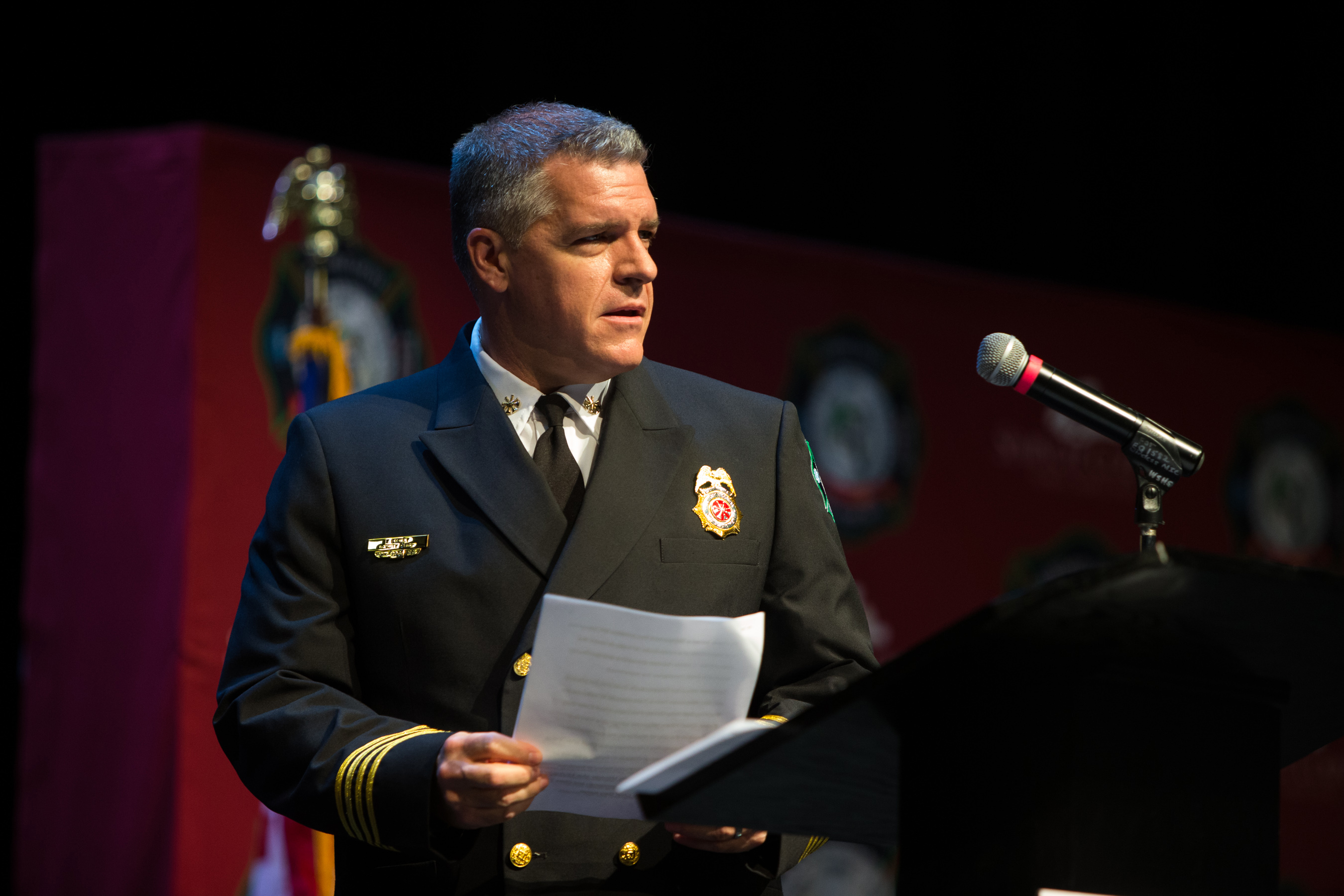 The Strategic Plan focuses on specific goals and objectives to ensure we are meeting or exceeding what is needed from us by our community over the next five years. Our priorities may broaden and adapt as an ever-changing environment of new types of emergencies place new demands on our fire and medical services.
As the fire chief, I cannot thank our community, SCFD Command Staff, front-line personnel, and our County Management and Board of County Commissioners enough for their support and commitment to excellence in developing our Strategic Plan. Ultimately it is you — our community — that sustains our great department, and it is for the community that we continue our efforts to constantly evolve and improve to better serve you.
Yours in service,

Matt Kinley, Fire Chief