East Lake Mary Boulevard Small Area Study Community Meeting: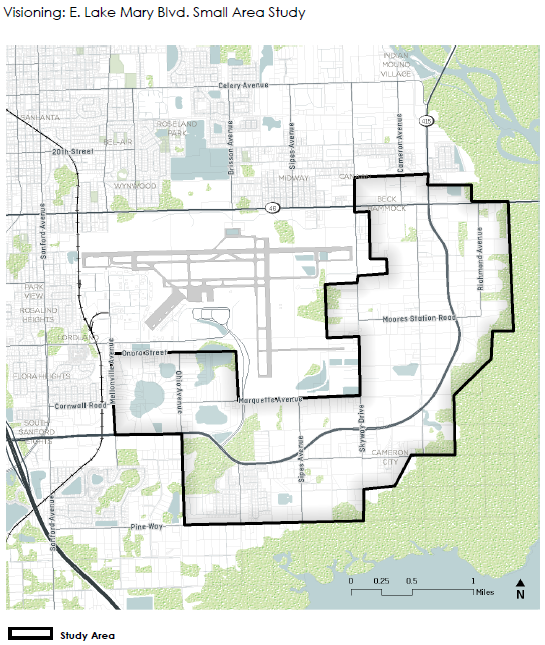 An important part of the study involves engaging the community, both businesses and residents, to understand their perceptions of the E. Lake Mary Boulevard corridor and study area, their concerns and issues with existing development and transportation conditions, and their ideas for the future of the study area.
On August 5, 2021 Seminole County in collaboration with Renaissance Planning and the City of Sanford held the last of three community workshops, where the public had an opportunity to comment on the draft recommendations for the study. The draft recommendations can be found here.
If you did not have the chance to attend the community workshop, you can still participate by visiting the following link https://www.surveymonkey.com/r/NC37GJ8 , where you can still contribute in the workshop exercise through an expanded survey. Please tell us anything that's important to you as a stakeholder.
This is the final step in moving forward with final recommendations to the Board of County Commissioners. Staff recommendations will be presented at the September 28, 2021 Board of County Commissioners Meeting, held at 1101 E. First Street, Sanford at 9:00 am.
If you would like to comment on the proposed draft recommendations, or would like further information you may contact county staff, Dagmarie Segarra, by email dsegarra@seminolecountyfl.gov or by phone to 407-665-7383. Or you may reach out to Renaissance Planning staff, David Nelson by email dnelson@citiesthatwork.com or by phone to 407-487-0061 x135.
Thank you for your participation.