Mosquito Control and Beekeepers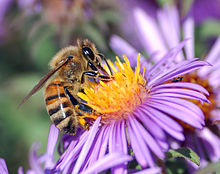 The best thing a beekeeper can do to minimize the damage resulting from any mosquito control program is to be educated. Beekeepers should work with their local Mosquito Control District and determine (1) when they spray, (2) where they spray, and (3) what pesticide(s) they use. There are many situations where pest control is necessary and chemical controls must be used. Click on this link to learn more.
To visit the Florida Bee Protection webpage, click on this link.
It is mandatory in Florida for beekeepers to register their hive(s). Click on this link to learn more.
Please also click on this link to view the Sample Beekeeper Compliance Agreement. This document provides essential details about best management requirements for maintaining European honey bee colonies.
Seminole County Beekeepers Association meeting information can be found here.