Green Pools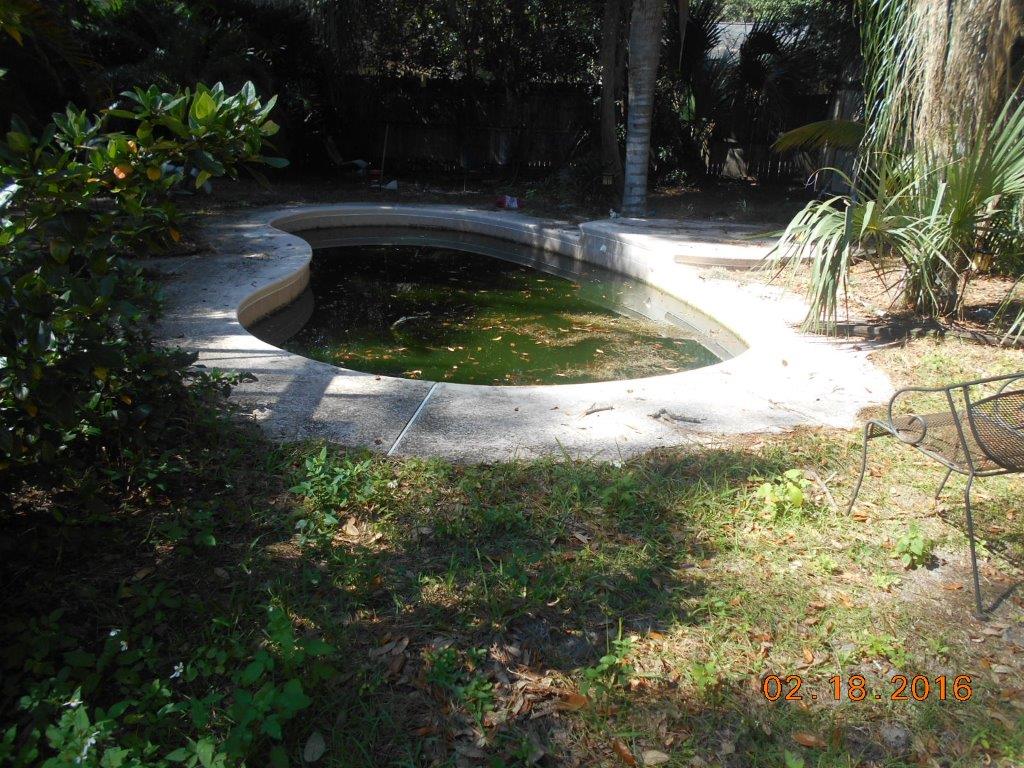 What is a "green" pool? A "green" pool has abundant organic matter or bacterial growth, often with leaves or other debris, resulting in green to black-colored water. These pools are not properly maintained with filtration and chemicals and are generally neglected by the property owner. A neglected swimming pool is a perfect habitat for mosquitoes. One pool can produce hundreds of thousands of mosquitoes over a summer for both the resident and surrounding neighbors and can put you at increased risk for West Nile virus. Seminole County Mosquito Control can treat in-ground and above-ground green pools and also jacuzzis with larvicide that is not harmful to anything other than mosquito larvae. Larvicide will last anywhere from 3 to 6 months.
Please report green pools by calling us at 407-665-5542 or emailing mosquito@seminolecountyfl.gov. Larvicide does not change the color of the water. There is no fee for larvicide treatment. We treat green pools all throughout Seminole County and within our 7 cities in both occupied and unoccupied homes. Please advise if you wish to remain anonymous when reporting a green pool.
Your assistance will help us reduce the number of vector mosquitoes in a neighborhood!