Educational Outreach
Mosquito Control conducts outreach programs in hopes to educate the public regarding mosquito control and what the public can do to protect themselves around their property to help eliminate mosquitoes.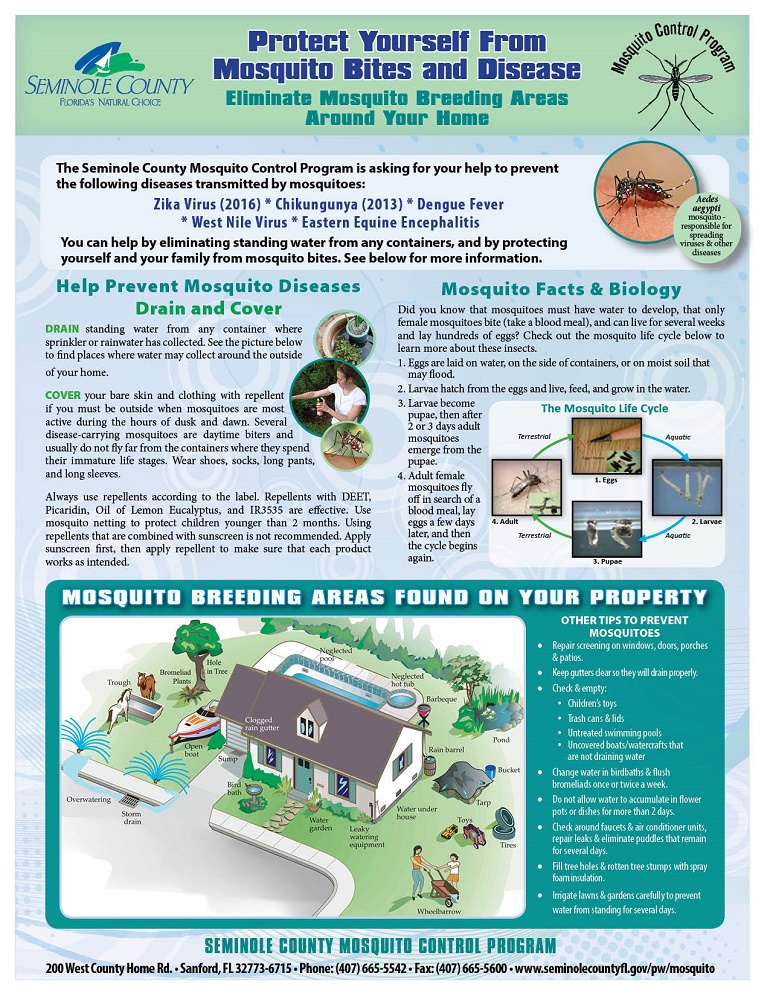 Flyers are produced and distributed throughout the County. For more information, contact Mosquito Control at (407) 665-5542 or mosquito@seminolecountyfl.gov . For the Spanish version of this flyer click here.
Coloring Book
Join the Swat Team!
Color and learn what you can do to prevent mosquitoes.
Click here for the coloring book!
NEW Public Service Announcement! Click on the Mosquito Below!
---