Adult Mosquito Control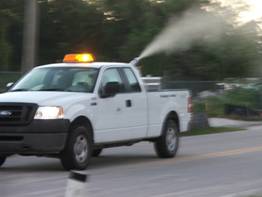 Adult Mosquito Control is accomplished by using an Ultra Low Volume (ULV), aerosol sprayer, also known as fogging. These truck mounted units apply pesticides in the air in the late evenings and mornings to eliminate adult mosquitoes in the area.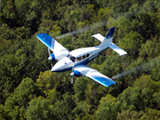 ULV treatments are also conducted by air using a low flying airplane. This is used after severe weather has produced infestation numbers of mosquitoes and in rural areas where treatment by air is more cost effective than truck fogging. Seminole County Mosquito Control currently utilizes contractors to conduct aerial mosquito control operations.
All adult mosquito surveillance and control in city limits is currently being conducted by Seminole County Mosquito Control. The County currently has 12 truck mounted ULV foggers, 2 ATVs and an arsenal of hand portable foggers to conduct adult mosquito control operations throughout Seminole County.