Water Conservation Demonstration Garden
Florida-friendly landscaping is beautiful, yet saves water and protects the environment through the reduced use of pesticides and fertilizer. It typically requires less maintenance than traditional landscaping. Seminole County in partnership with the St. Johns River Water Manager District, has created this garden for your enjoyment.
The demonstration garden is located at the Environmental Studies Center at the Spring Hammock Preserve which is a Seminole County wilderness area.
Our goal is to inspire you to think about incorporating these concepts into your own yard.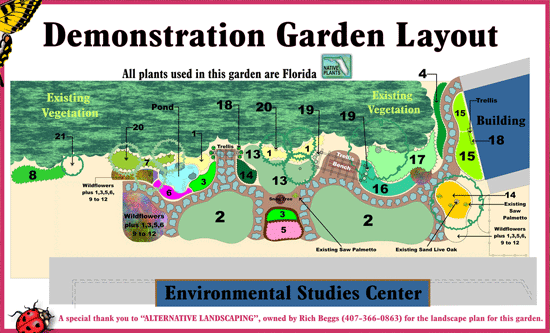 (Click image to view a larger version)
SELECT A NUMBER BELOW FOR MORE DETAILS