Divisions
Administration
Business Office
The Business Office provides managerial, fiscal, and compliance support for grants and state mandated programs such as:county health, adult & child mental health medical examiner services, and community services. Financial Services include: oversight and stewardship, grant administration, accurate and timely reporting, and budgeting.
For more information please contact our office at 407-665-2300.
Community Partnership & Quality Assurance (CPQA) Office
The Community Partnership & Quality Assurance (CPQA) Office seeks to ensure all federal, state and locally funded programs are administered effectively and make efficient use of resources and funds, in accordance with contract provisions and applicable rules, regulations, policies, and related statutes. This is achieved by providing technical assistance, training and regular contract monitoring. Monitoring reviews also include examination of agency files and supporting documentation that may include: income verification and property restricted rents; reviews of the physical and financial condition of an entire project; as well as, inspections for health and safety concerns. If deficiencies are found the team works with customers to reach a resolution that results in compliance.GENCY COMMUNICATIONS
For more information please call our office 407-665-2300
Homeless Advocacy Office
The Homeless Advocacy Office is aimed at reducing homelessness in Seminole County by coordinating resources,implementing strategies and providing ongoing support to the various partners and sectors addressing homelessness throughout the County. Staff participates in the Coordinated Entry System (CES) with Homeless Services Network to prioritize and house the most vulnerable homeless families/ individuals. The Homeless Advocacy Office is also working to launch a capacity building Initiative including training and technical assistance to increase the capacity of Seminole County Homeless Service Providers.
Financial Assistance
Seminole County's Community Assistance Division will temporarily close the online application portal for rent, mortgage, utility and deposit assistance at 5pm on Tuesday, January 17, 2023 due to the large volume of applications that have been received. Applications submitted by 5pm on January 17 will be reviewed in the order they were submitted. Applicants will be contacted once their application is reviewed. For additional community resources please contact the United Way by dialing 211 or 407-839-4357.
The application portal will re-open on Monday February 13th at 8am. The first 25 applications will be accepted. For more information, please contact our office at 407-665-2300.
Rental, Mortgage and/or Utility Assistance
RENT – MORTGAGE – UTILITIES
To be eligible for rent/mortgage and utility assistance, the household must have an established Seminole County residence, have had an unexpected financial hardship in the last 90 days, while a resident of Seminole County and household must have current income equal to at least 50% of the rent/mortgage and utility monthly expenses. Section 8, HUD, TBRA, and Subsidized Housing Recipients are not eligible for rental or utility assistance. Click HERE for examples of unexpected financial hardships.

Assistance is provided on a first completed, first served basis as long as funding is available. We do not provide emergency assistance and the processing time can be several weeks. Eligible applicants can receive this assistance once every two years. This includes any assistance received from the Emergency Rental Assistance Program (ERAP), Emergency Mortgage Assistance Program (EMAP) and the American Rescue Plan Act (ARPA). Click HERE to see a list of required documentation.
Applicants needing assistance with computer access or scanning and uploading required documents can schedule an appointment with the Application Assistance Center located at 520 West Lake Mary Boulevard, Suite 100 Sanford, FL 32773. Appointments to utilize the center can be made by calling 407-665-2300.
DEPOSIT ASSISTANCE

Assistance is available only for households experiencing homelessness or in imminent danger of becoming homeless; homelessness must have occurred in the state of Florida. Assistance is not available for relocation purposes. If approved, applicant will be responsible for locating and qualifying for housing in Seminole County; our office is unable to locate housing for deposit applicants. Monthly rental amount cannot exceed 50% of the household's monthly income and cannot exceed the Fair Market Rent for Seminole County. Eligible applicants can receive this assistance once every 3 years. Click HERE to see a list of required documentation.
Applicants needing assistance with computer access or scanning and uploading required documents can schedule an appointment with the Application Assistance Center located at 520 West Lake Mary Boulevard, Suite 100 Sanford, FL 32773. Appointments to utilize the center can be made by calling 407-665-2300.
Dental Assistance
The Seminole County Community Assistance Dental program will stop accepting applications at 5pm on Friday, January 20, 2023. Funding is limited and a submitted application is not a guarantee of funding.
The Community Assistance Office offers Dental Assistance to income eligible adults (ages 18 and older) residents that reside in Seminole County and not within the city limits of Sanford. The purpose of the Dental Assistance program is to provide financial assistance with the cost of cleanings, deep cleanings, extractions, fillings, partial/full dentures, referral costs, x-rays, root canals and crowns.
* Please note that funding is not available for residents of the City of Sanford.
* If approved, the dental office used for services must be located in Seminole County but cannot be located within the city limits of Sanford.
* Funding for moderate income households has been expended. Funding remains available for low income households with the exception of households that reside within Sanford City limits.
Cremation/Burial Assistance
Cremation/Burial Assistance, financial assistance to cover the cost of burial or cremation is available for indigent individuals who die within Seminole County borders. Assistance may also be provided for those who die and are unclaimed and/or are unknown individuals. Application
HCRA
Health Care Responsibility Act (HCRA): Provides uninsured indigent households with financial assistance to cover emergency medical services when admitted to out-of-county hospitals within the State of Florida. Application is made through Case Management at the hospital on the patient's behalf.
Indigent Care
Indigent Care: Provides uninsured very low-income households with financial assistance to cover emergency medical services at the Central Florida Regional Hospital. Application is made through Case Management at the hospital on the patient's behalf.
Veterans' Services
Veterans Service Office provides services to support Seminole County Veterans, their survivors and Dependents.
Services provided include:
Assistance with claims and appeals for benefits as Service connected Disabilities, Burial and Memorials benefits;

Property Tax Exemptions assistance;

Non-service connected Pensions (income based);

Education and Training benefits and resources to aid Veterans who are experiencing a financial hardship;

Aid and Attendance;

Property Tax Assistance for disabled veterans;

Enrollment for VA Healthcare, acquiring military service and treatment records, and other military related issues; and

Annual Veterans Stand Down, a community outreach event in which homeless veterans are connected with the Veterans Administration and other vital supportive services. Showers, clothing and haircuts are also provided during this event.

The Veterans Services Office is also an active participant in the Seminole County Veterans Treatment Court which provide non-adversarial therapeutic justice program for Veterans in the criminal justice system who suffer from Post-Traumatic Stress Disorder and other illnesses.

The Veterans Services Section is staffed by three accredited Veteran Service Officers. Appointments are recommended, but walk-ins are accepted on Tuesdays from 9 a.m. to 3 p.m.

For more information or to make an appointment please call our office 407-665-2300 or visit our website.
Community Development

The Community Development Division provides assistance to income and program-eligible households to create and preserve affordable housing for households and families throughout Seminole County. Programs are funded through federal and state grants include but are not limited to Minor Home Repair, Rehabilitation or Reconstruction Program and, Purchase Assistance.
For more information click the link below:
Community Development | Seminole County (seminolecountyfl.gov)
---
The county provides funding to non-profits who provide various types of services to address a multitude of unmet needs within our community that may not otherwise be addressed. The county provides this funding out of a longstanding commitment to improve the quality of life of its residents.

Are You Looking for Help from Local Charities and Non-profit Groups? To find community assistance groups in Seminole County, please utilize the free 2-1-1 service.
Boys & Girls Clubs of Central Florida, Inc.
The East Altamonte Branch is a Supportive Service which will provide after school and summer programs to at-risk youth. The core areas emphasized by this program will be Character and Leadership Development, Education and Career Development, Health and Life Skills, the Arts and Sports, Fitness, and Recreation.
Boys Town Central Florida, Inc.
The Emergency Intervention and Assessment Center is an Essential Life Service that provides emergency shelter to abused, neglected, abandoned, runaway, and delinquent children between the ages of 10-18 years old. In addition to shelter every child is provided a clean, warm bed, wholesome nutritious meals, clothing, personal hygiene products and other basic items needed for daily survival as well as being evaluated by trained staff within 24 hours of their arrival to determine their specific needs. Boys Town Family Home Program provides care for youth ages 10 to 18 who can't live at home and whose special needs require more intensive care. Children living in family-style homes and receive treatment and care from specially trained married couples called Family-Teachers. Boys Town In-Home Family Services help at risk families in the community by preventing children from being placed outside of their home, or reunifying them with their family if outside placement is necessary. At this fastest-growing continuum level, trained Family Consultants deliver services to families in their homes and provide support 24/7. Boys Town Common Sense Parenting® offers training for parents who want to build on their existing skills or learn new ways of dealing with their children's difficult behaviors. CSP adapts Boys Town's proven child-care methods for troubled children to meet the needs of just about any family. A six-session workshop (12 hours total) allows parents to learn, practice and demonstrate new parenting skills. The Behavioral Health Clinic offers a wide range of outpatient services for children of all ages who are experiencing behavioral, emotional, academic, or substance use concerns. The Clinic serves youth of all ages, from infancy to 19, and offers families a wide range of specialized services.
Catholic Charities of Central Florida, Inc.
The Pathways to Care Program is an Essential Life Service that provides shelter and recuperative care to homeless individuals who are discharged from hospitals, emergency rooms, and other medical agencies. In addition each client is offered mental health counseling and case management and encouraged to complete a social recovery plan which addresses the root causes of their homelessness.
The Christian Sharing Center, Inc.
Food and other non-cash assistance is provided to families, individuals and homeless persons Monday through Friday, 9am to noon. Clients are required to bring in documentation each time they visit. (If you need help with food, please visit the Get Help page at (http://thesharingcenter.org/get-helpayudar/3066832) to plan your visit with us.) People in need of food will first meet with a case manager for a comprehensive review of their needs. Each family receives two bags of hand-selected, customized, nutritionally balanced food for each member of the family. A homeless individual will be given enough food to last 2-3 days, or as much as they can carry and store. Clients may request "regular" food assistance up to 5 times per year (a minimum of 30 days in between requests), and may also receive special holiday food at Easter, Thanksgiving and Christmas.
Heart of Florida United Way, Inc.
The 2-1-1 Information and Referral helpline is a Supportive Service that will service Seminole County along with the Tri-County area by connecting callers facing foreclosure, eviction, hunger, health care resources and other emergencies with appropriate resources to stabilize their families. In additional to assisting callers with resources, 2-1-1 is also trained to provide crisis and suicide intervention services.
Lighthouse Central Florida, Inc.
The Early Intervention Services Program is a Supportive Service serving infants and children of Seminole County who are blind and visually impaired and who often have additional disabilities. Each child is paired with a Mentor who develops a Plan of Service with the family that identifies goals for the child and helps the child reach these goals until they are ready to transition into Kindergarten.
IMPOWER
The Village, an IMPOWER Program, is an Essential Life Service that provides a transitional housing option and wraparound supports for Seminole County youth who are homeless, at-risk of homelessness or who turn 18 and "age out" of the foster care system. The Village Program provides housing, employment and education supports, teaches valuable independent living skills and offers a range of other essential services including mental health counseling, transportation, basic needs and help accessing medical services.
Jewish Family Services of Greater Orlando, Inc.
The Family Stabilization Program (FSP) is a Supportive Service which entails a six-month intensive case management program that provides an array of wraparound services to stabilize Seminole County families before they descend into homelessness. The FSP addresses money management skills, effective family functions, emotional and mental health coping skills, employability or job security, and improving or maintaining housing.
Kids House of Seminole, Inc.
Kids House is an Essential Life Service that provides critical services to abused children and their families in Seminole County. These services provided include crisis intervention consisting of face to face intensive crisis counseling, child advocacy during the judicial process, and risk reduction services which consist of emergency assistance with emergency funds and/or referrals for the victim and non-offending family members in need.
Meals on Wheels, Etc., Inc.
The Meals on Wheels program is an Essential Life Service that provides the elderly of Seminole County with home-delivered meals and medical/shopping transportation. Two home-delivered meals are provided daily to home bound seniors who cannot prepare a nutritious meal for themselves. The transportation services assist those seniors who cannot afford private fare and are not capable of walking to a bus stop or getting on and off a bus by themselves.
Safehouse of Seminole County
SafeHouse is an Essential Life Service that provides 24-hour emergency shelter to Seminole County victims of domestic violence and their children who are in imminent danger and are seeking safety. Residents receive food, clothing, safe shelter, safety planning sessions, individual crisis counseling, support groups, case management (including individual need assessment, development of service plans, written safety plans and the coordination of appropriate services and follow-up), referrals to community resources, child assessments, children's healing programs, transitional housing and personal advocacy.

Seminole County Victims' Rights Coalition (Y.A.N.A) – The "You Are Never Alone" or Y.A.N.A. Project is a Supportive Service that offers supervised visitations which consist of on-site visitations with a trained supervisor who is present with the children at all times, safe monitored exchanges which are on-site supervised exchange of child(ren) between custodial and non-custodial parties, and parenting classes. These services provide a safe space for children to visit with the non-custodial parent, help keep children and adult victims of domestic violence safe during exchanges and visitation, and provide access to meaningful referrals.
The Seminole County Coalition for School Readiness, Inc.
The Early Learning Coalition of Seminole is an Essential Life Service that provides assistance to low/moderate income working families with the cost of child care in settings that build the foundation children need to enter school ready to learn. This program reduces out-of-pocket childcare costs for struggling Seminole County families with children birth to 12 years and gives their children access to reliable care in quality learning environments.
The Foundation for Seminole County Public Schools, Inc.
The Midway Safe Harbor program is a Supportive Service providing community-based learning and enrichment opportunities for students within the northeast sector of Sanford. This program presents opportunities for remedial education and academic enrichment in reading, math and science, physical education and recreation, dropout prevention and character education, and adult family member educational support.
Seniors First, Inc.
Community Care for the Elderly (CCE) provides community-based services that meet Supportive Service needs and are organized in a continuum of care to assist seniors to live in the least restrictive environment suitable to their health conditions and abilities. Support is provided to Seminole County elderly clients as needed and can include case management, case aide, homemaker, personal care, adult day care, home delivered meals, respite, companionship, emergency response, medical supplies, and nutritional counseling.
Special Olympics Florida, Inc.
Special Olympics Seminole County is a Supportive Service that provides free year-round sports training and competition in a variety of Olympic-type sports for individuals with intellectual disabilities who wish to participate, giving them continuing opportunities to develop physical fitness, demonstrate courage, experience joy and participate in the sharing of gifts, skills and friendship with their families, other Special Olympic athletes and the community. They will provide at no charge uniforms, equipment, transportation and lodging which is all needed to ensure that individuals with intellectual disabilities residing in Seminole County can participate safely in program activities and develop as individuals in the community.
Special Service Contracts
These funds are designated to the division for services mandated by Florida statue or federal regulations to help cover the costs of services primarily needed by indigent families who have no other means of paying. Funding designated for these projects are another example of the County's efforts to care for their residents which ultimately enhances communities within Seminole County.
Seminole Community Mental Health Center
Child Protection Team
---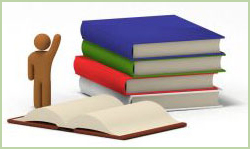 Community Services Block Grant (CSBG) Advisory Board Meeting Schedule
The CSBG Advisory Board meets every other month, on the third Tuesday of the month. The meeting location to be held in the conference room located at the Division of Community Assistance office in the Reflections Plaza, at 520 W. Lake Mary Boulevard, Suite 300, Sanford, FL, 32773-7400. These meetings begin at 4:00pm. For more information, call 407-665-2356.

2023 Meeting Dates:
January 17, 2023
March 21, 2023
May 16, 2023
July 18, 2023
September 19, 2023