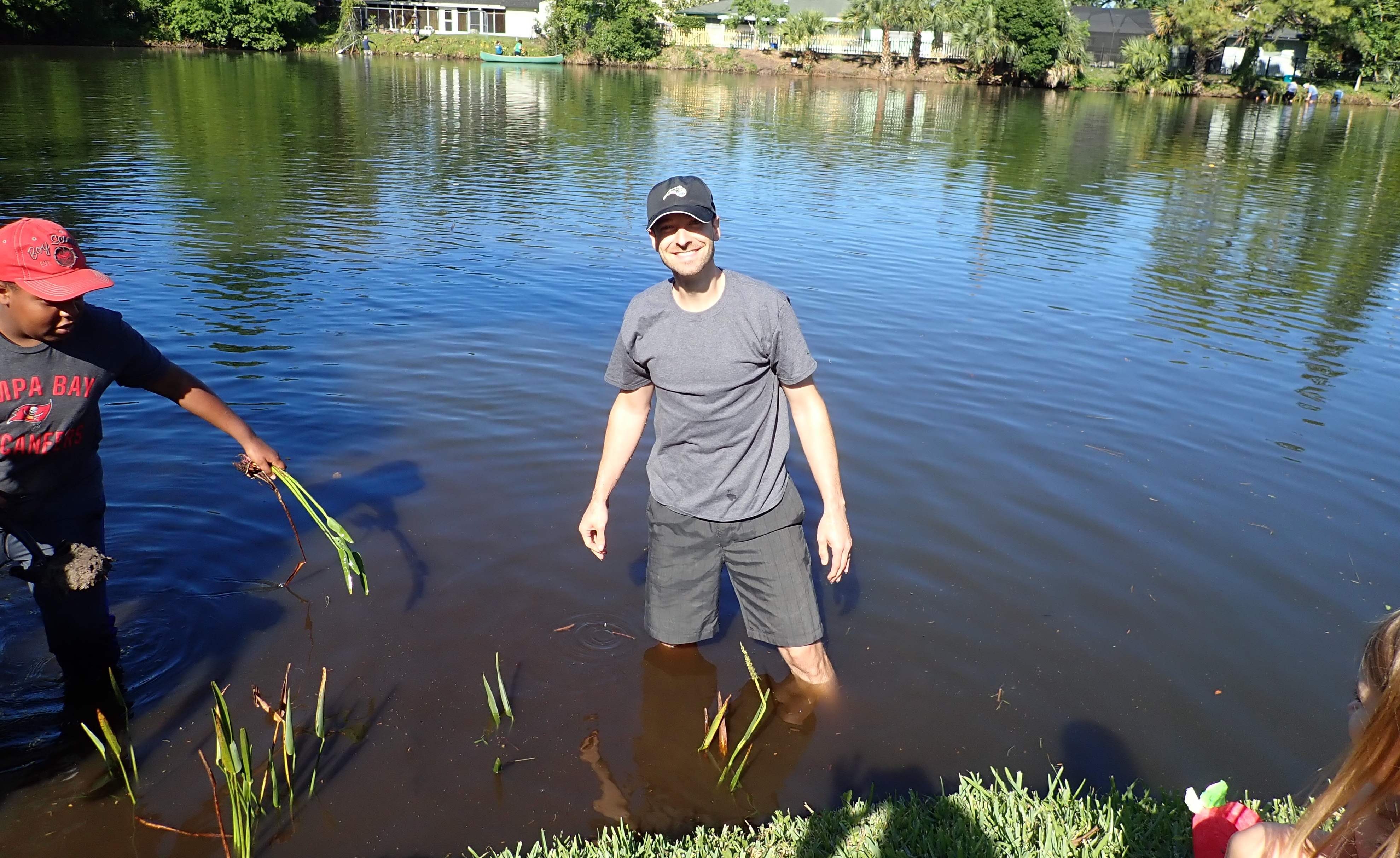 Seminole County Lake Management Program and the SERV Program invite you to help us plant shoreline plants to improve ecosystem function, habitat, and water quality at Oxford Pond. Please note that we'll be working in the water - part of the fun is getting muddy & wet! BRIGHT FUTURES HOURS AVAILABLE.
RSVP (required): https://bit.ly/OxfordPond2021
LOCATION: 1425 Oxford Rd., Maitland, FL 32751
CONTACT: Elizabeth Stephens (serv@seminolecountyfl.gov; 407-665-2457).
WHO CAN ATTEND: Volunteers of any age are welcome. Liability forms can be found on the SERV webpage, near the bottom of the page: http://www.seminolecountyfl.gov/serv
ATTIRE: Closed toe shoes are required; old clothes, work gloves, and sun protection are recommended. Please see mask/facial covering policy* below.
COST: Free
*Volunteers who have not been fully vaccinated are required to wear a facial covering/mask and practice social distancing when interacting with other members of the public and staff (at the beginning and end of the event). Facial coverings/masks are not required when volunteers are spread out to work independently during the actual planting activity.