SERV Educational Volunteer Opportunities
Education and volunteerism are integral parts of the mission of the Division. Public education and outreach activities play a vital role in protecting and maintaining our water resources, and therefore, the quality of life we have in Seminole County. Volunteers provide vital information about water quality, work on special projects, and assist in the education of our children and residents. Volunteers, in most instances, act as an extension of County staff, helping to achieve much more than staff could do alone. Within the Division, we sponsor three (3) major programs that provide both educational outreach and volunteer opportunities to our residents: The Seminole Education, Restoration & Volunteer (SERV) Program, Florida Yards & Neighborhood (FYN) and Lakewatch.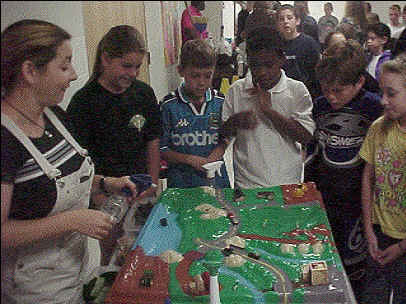 If you like to educate, want to learn more about our environment or like to speak in front of a classroom of children or adults, then learn how you can becoming a Educational Volunteer. For further information, please call or email our SERV Coordinator at 407-665-2457 or serv@seminolecountyfl.gov.
SERV also helps to connect students with internship opportunities, when available, through the Seminole County Watershed Management Division and Natural Lands. Contact the SERV Coordinator or Outreach Coordinator about potential openings.
KEY PERSONNEL