Prescribed Fire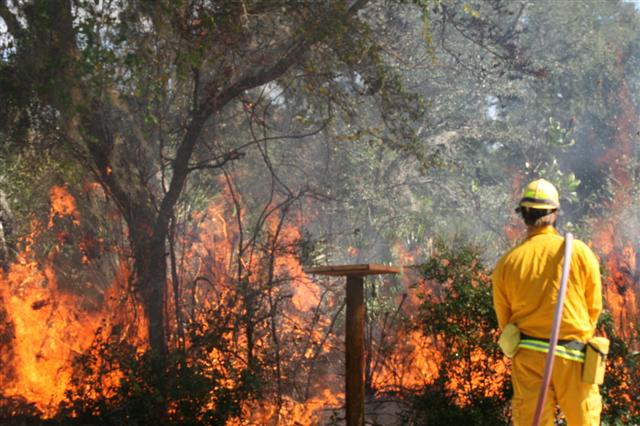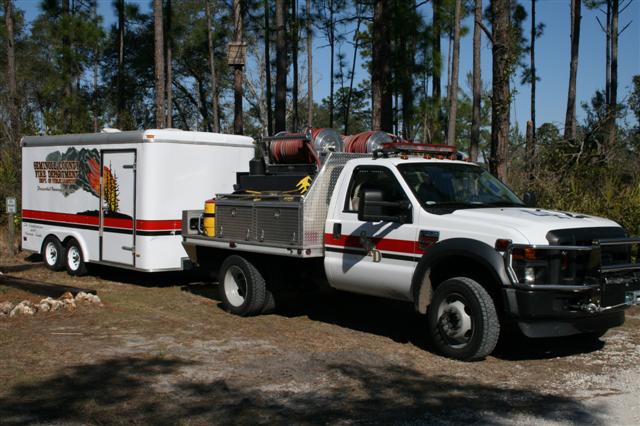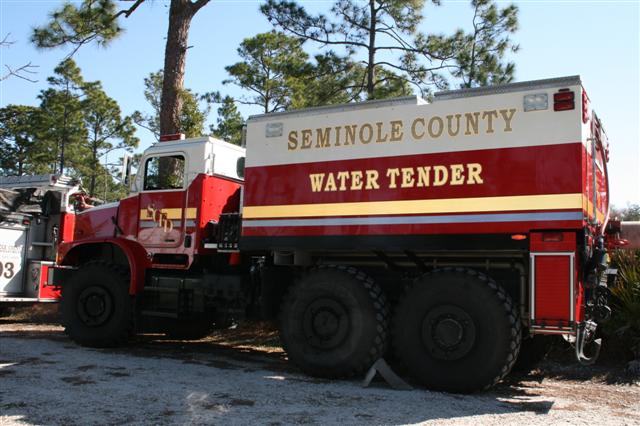 Seminole County recognizes the role of fire in the Florida landscape as well as the importance of mitigating for wildfires through the use of prescribed fire. Natural Lands staff work cooperatively with the Seminole County Public Safety Department to implement prescribed burns with assistance from the Florida Division of Forestry and the Seminole County Sheriff's Department.
Ecological Benefits of Fire
For thousands of years lightning ignited fires throughout the Florida landscape which would burn unchecked until they reached the unburnable fuels of wetlands or water bodies. This created a mosaic of burned and unburned habitat at many different stages of succession. The plants and wildlife became adapted to this cycle and in some instances dependent upon it. These fires would clear away years of shrubby growth and leaf litter and create ideal conditions for the regeneration of many plant species. Wildlife also adapted to the changes brought about by fire. The open habitat is easier to move about in, provides more sunlight, and in turn supports a greater diversity of forage plants. Species such as the gopher tortoise, Sherman's fox squirrel, redheaded woodpecker, southern fence lizard and Bachman's sparrow all prefer the open woodlands created by fire.
More Information
Natural Lands Program
Florida Division of Forestry
Central Florida Prescribed Fire Council