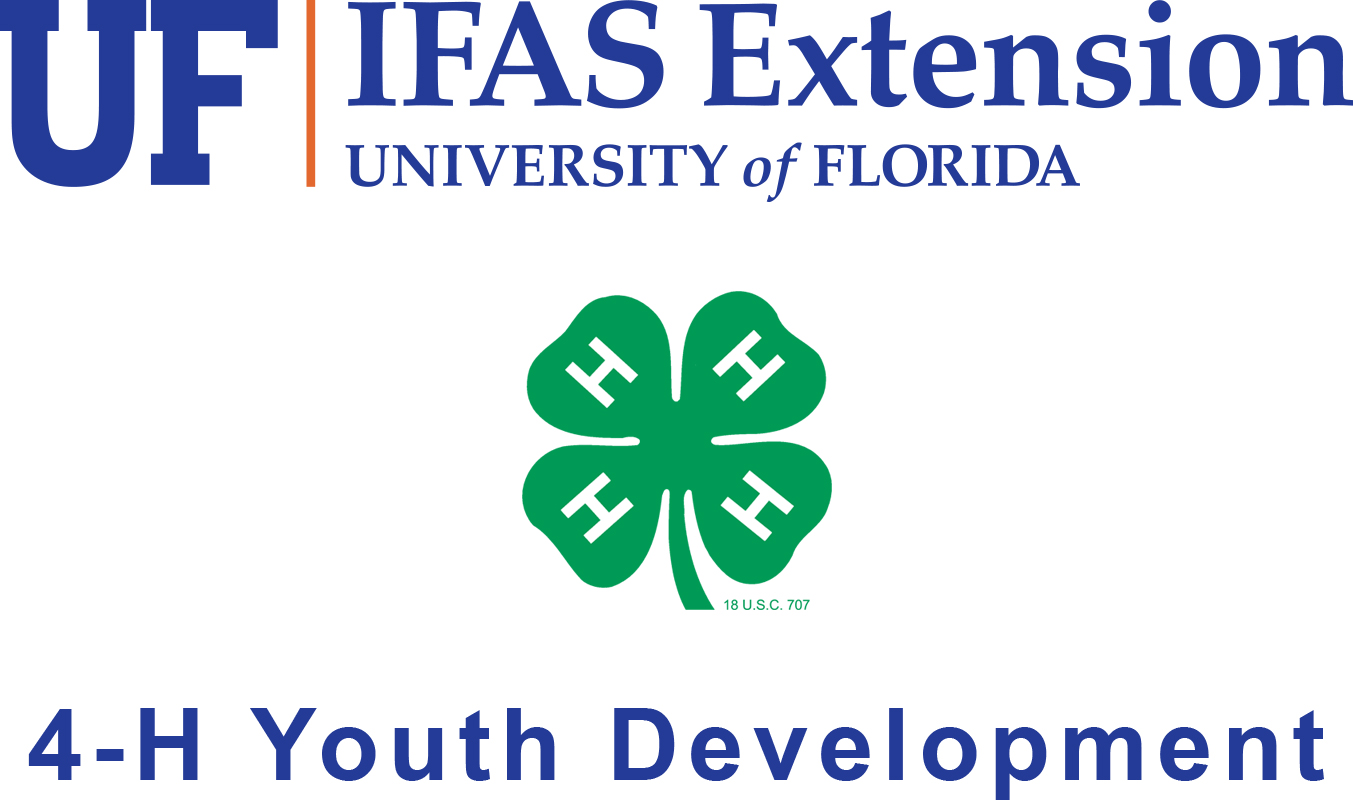 WHAT IS 4-H?
4-H is a community of young people across America who are learning leadership, citizenship, and life skills as they work in partnership with caring adults. What does that mean? In 4-H we are committed to helping young people develop skills that will help them succeed. In 4-H, youth between the ages of 5-18 complete hands-on projects in areas like health, science, agriculture and civic engagement in a positive environment where they receive guidance from adult volunteers.
JOIN 4-H
So you're interested in joining 4-H? We offer a variety of youth programming, including community clubs, afterschool programming, in-school enrichment, short-term special interest (SPIN) clubs, camps, and more. Follow the below steps to learn how to get involved in Seminole County 4-H.

Interested in finding out more about our 4-H clubs, click here to view our current club list.

If you're interested in joining a club, pick a few that interest you to try out. You can get you in touch with the Club Leader by emailing them, and they'll let you know when and where their next meeting is.

Once you have attended a club meeting and know which club(s) you'd like to join, enroll as a 4-H Member at http://v2.4HOnline.com. 4-H Online Enrollment for the

2020-2021

4-H year

begins

August

24

. All current youth members and adult volunteers will need to re-enroll in 4HOnline each year. The new program year officially begins September 1,

2020

. Please note that the Florida 4-H Program has an annual membership fee of $20 for Community Club Members ages 8-18. This fee can be paid by following the instructions when registering in 4-H Online.
Prepare to meet new friends, learn new things, and have a great time!
Don't forget to check out other 4-H opportunities like camps, special events, and competitions!
In partnership with University of Florida-Institute of Food and Agricultural Science

Solutions for Your Life